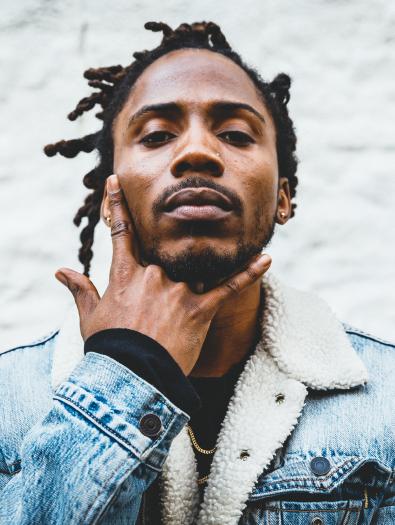 D Smoke [2020]
Hailing from Inglewood, California, Smoke personifies the city's potent cultural duality: nurtured by the boulevards, and natured by a family's legacy in Gospel music. Smoke dove fingers-first into classical piano at the age of six, honing his talents in the church, and eventually lending vocals to the late Michael Jackson. Focusing on the creative arts helped him to circumvent the throes of violence present on his doorstep, and propel himself into the classrooms of UCLA. During his matriculation, D Smoke was a beacon of light for his city, becoming a voice for the voiceless, using language, culture, and music as tools to bridge institutionalized gaps and spread the gospel of a united, Los Angeles culture. During the same years he spent in Westwood, D Smoke gained a unique and immersive industry experience by collaborating across genres with everyone from Usher, Babyface, Mary J Blige, and Jahiem, to Missy Elliot, Timbaland, and The Pussycat Dolls. His hard work garnered an ASCAP Song Of The Year award. After college, he taught Spanish at Inglewood High, applying his personal experiences as an alumna and life-long city resident to create a safe space for students to truly express themselves openly. 
As of 2019, D Smoke gained global notoriety as champion and undisputed breakout star of Netflix's Rhythm + Flow. Smoke showcased himself as a raw lyricist, classically-trained musician, and social activist with "something to say" — and nothing left to prove. The Inglewood High EP - released on October 24, 2019 - reveals the beauty and frustration of today's Inglewood through the eyes of his former students, while capturing the essence of the city that raised him. 

Event Information
The ASU Community and the public can tune in to watch each livestream at livefromasu.com. Concerts will be broadcast LIVE in Mountain Standard Time and will not be available for replay or redistribution.