Sun Devil Stadium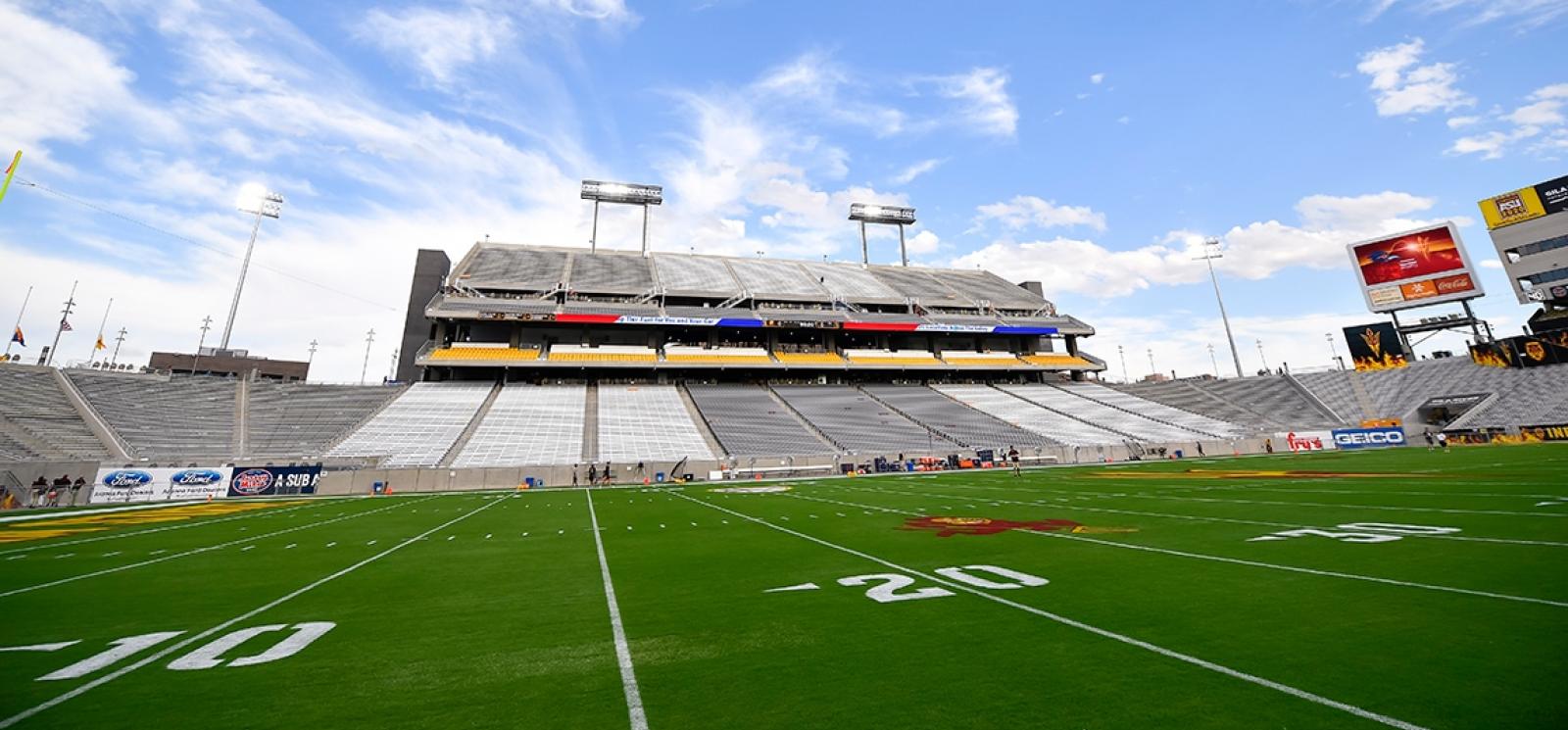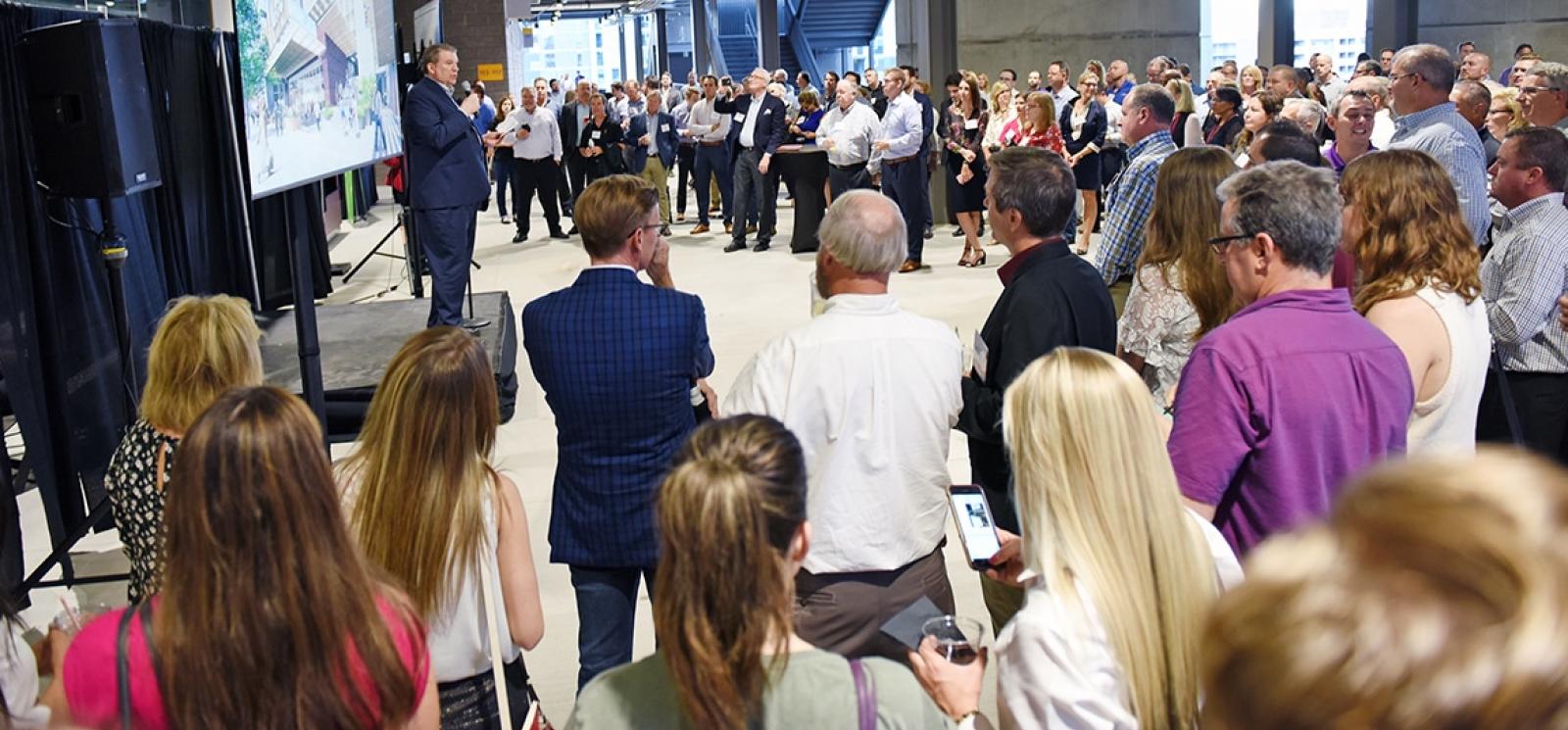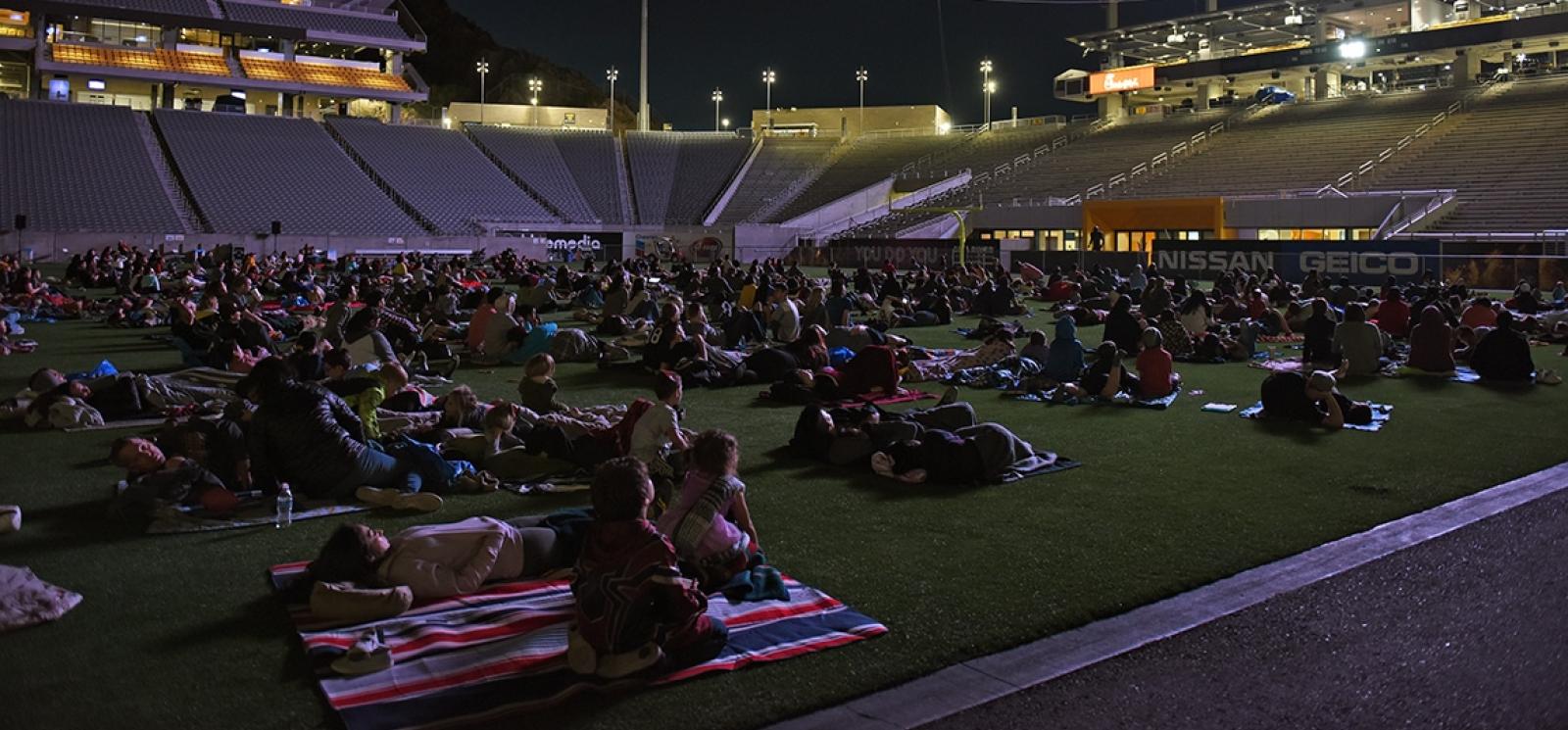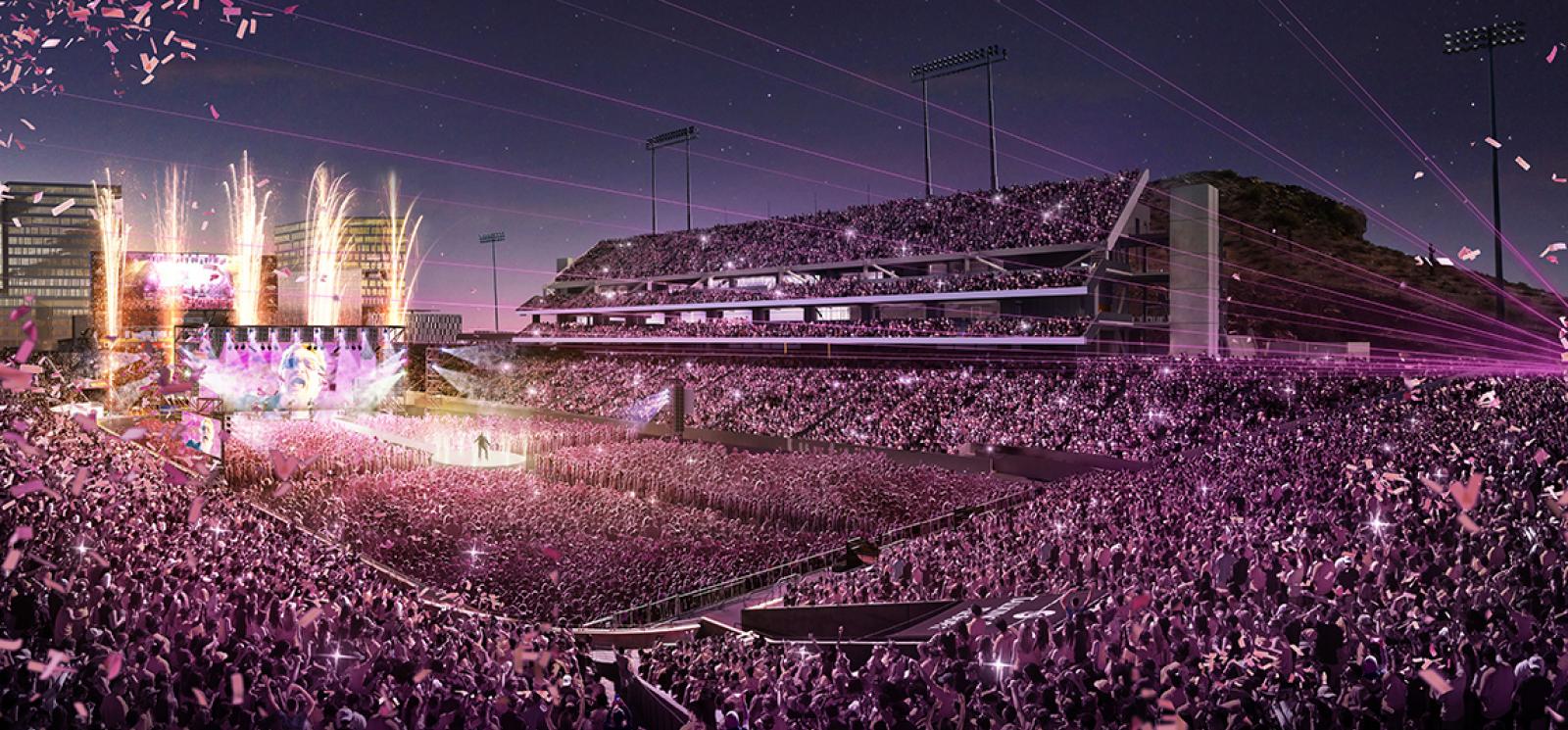 Sun Devil Stadium
Mixer at Sun Devil Stadium
Movie at Sun Devil Stadium
Football at Sun Devil Stadium
Concert at Sun Devil Stadium
Sun Devil Stadium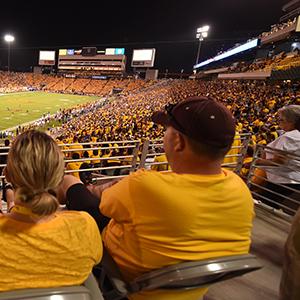 One of the most aesthetic, dynamic, innovative and beautiful collegiate stadiums in the nation, Arizona State University's Sun Devil Stadium has played host to some of the best football games for more than four decades.
Constructed between two mountain buttes, the stadium literally was carved from the desert, and occupies a space between the Tempe buttes.
ASU's 365 Community Union vision transforms the traditional stadium model into a year-round events center and entertainment district, creating a path for a sustainable stadium environment. Strategically located in the heart of the Valley, the ASU Community Union will be a diverse cultural hub where people can converge on ASU's Tempe campus to enjoy exciting and expansive programming designed for the entire community that will enthrall audiences of all ages and backgrounds. 
Sn Devil Stadium is perfect for your next event whether you looking for an executive retreat, an upscale dinner, a company conference, a lavish luncheon or even a wedding or party venue. With eight different venues on Arizona State University's Tempe campus, the 365 Community Union's dedicated team is ready to assist you with all of your event needs. Plan your next event at Tempe's most unique event destination!
Explore the stadium and surrounding venues:
Student Athlete Facility at Sun Devil Stadium
Completed in 2017, the new 118,669 square-foot Student-Athlete Facility will provide a multitude of advantages to current and future ASU athletes. Some of the features offered by the new complex include a training table food service that will provide all student athletes with meals, study rooms for academic performance, and a world-class sports medicine center for athlete treatment. The pinnacle of the new facility though is the 9,813 square-foot weight room that rivals any other in college athletics. Additional features of the facility include a state-of-the-art football locker room complete with a barber shop and modern, illuminated lockers. Football players will also have access to a brand new player's lounge that will offer TVs, gaming, ping-pong, and pool.

New Video Board
Sun Devil Stadium also features a cutting edge 113-by-48 feet video board in the north end zone that enhances fan experience.

Club Level Seating
Sun Devil Stadium's new club level seating will provide endless amenities to fans that are looking to enhance their in-game experience. All club level seats and suites will include climate controlled lounge areas, flat-screen televisions throughout the interior & exterior, and comfortable chair back seats with beverage holders. Depending on desired amenities, fans will have the option to choose between the Legends' Club, Legends' Club Suites, Founders' Club Suites, and the Coaches' Club & Loge Boxes.
Sun Devil Stadium has hosted Arizona State University football games since 1958, including the game on Sept. 21, 1996, when the playing surface was named Frank Kush Field as ASU upset top-ranked Nebraska 19-0. It has hosted four national championships - Notre Dame vs. West Virginia in 1988, Nebraska vs. Florida in 1996, Tennessee vs. Florida State in 1999 and Ohio State vs. Miami in 2003. And it played host to the NFL's ultimate showcase - the 1996 Super Bowl where the Dallas Cowboys pulled out a close win over the Pittsburgh Steelers.
The stadium was the home of the Tostito's Fiesta Bowl for 35 years and the home to the NFL's Arizona Cardinals for 18 seasons. The facility, regarded since 1958 as one of the nation's outstanding collegiate football facilities, also boasts a spectacular, second-to-none setting.
Constructed between two mountain buttes, the stadium literally was carved from the desert, and occupies a space between the Tempe buttes.
In 1987, the stadium was filled beyond capacity for the Papal visit, one of the few sites to play host to the Pope's tour of the United States.
In the 1980s and 90s the stadium was host to many major concerts including The Rolling Stones, U2, Pink Floyd, George Strait and many more.
In 1976, the New York Cosmos (with Pelé) and the Los Angeles Aztecs played an exhibition soccer game in front of 15,000 fans in the stadium.
In 2008, the New England Patriots used the stadium as their practice facility in preparation for Super Bowl XLII.

In May of 2009, President Barack Obama spoke at ASU's commencement ceremonies in front of a crowd of more than 70,000 people, the largest U.S. audience for Obama since his inauguration.