Events Services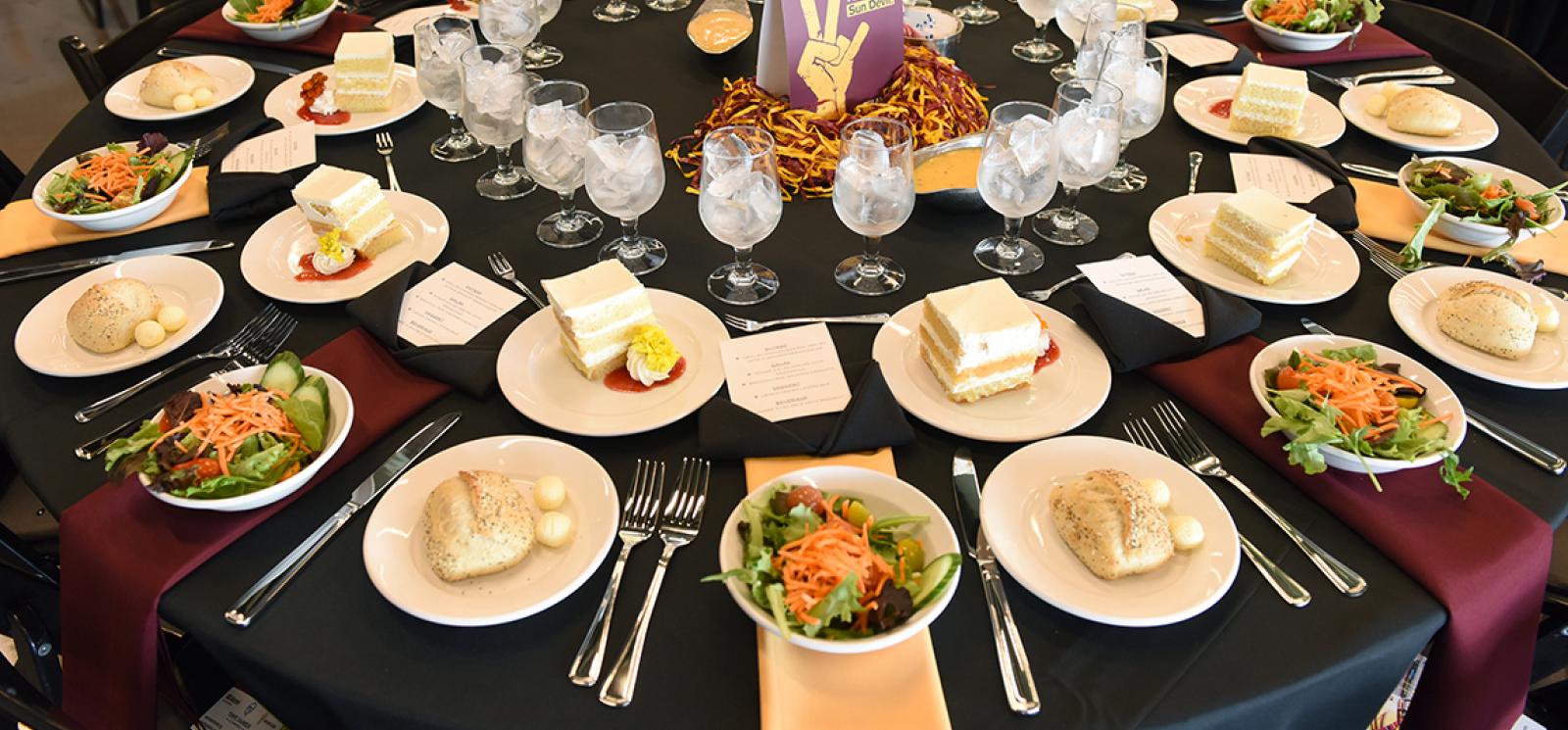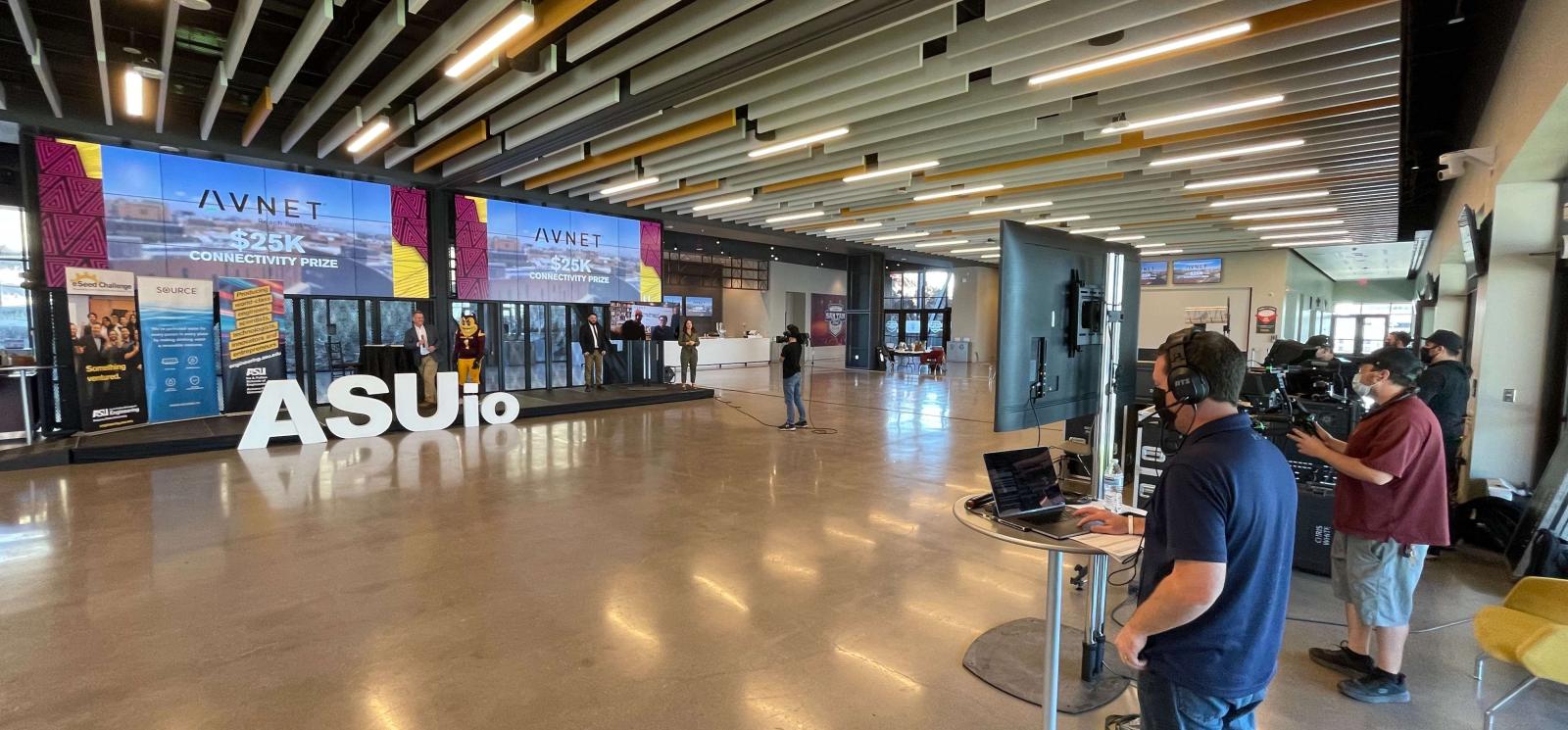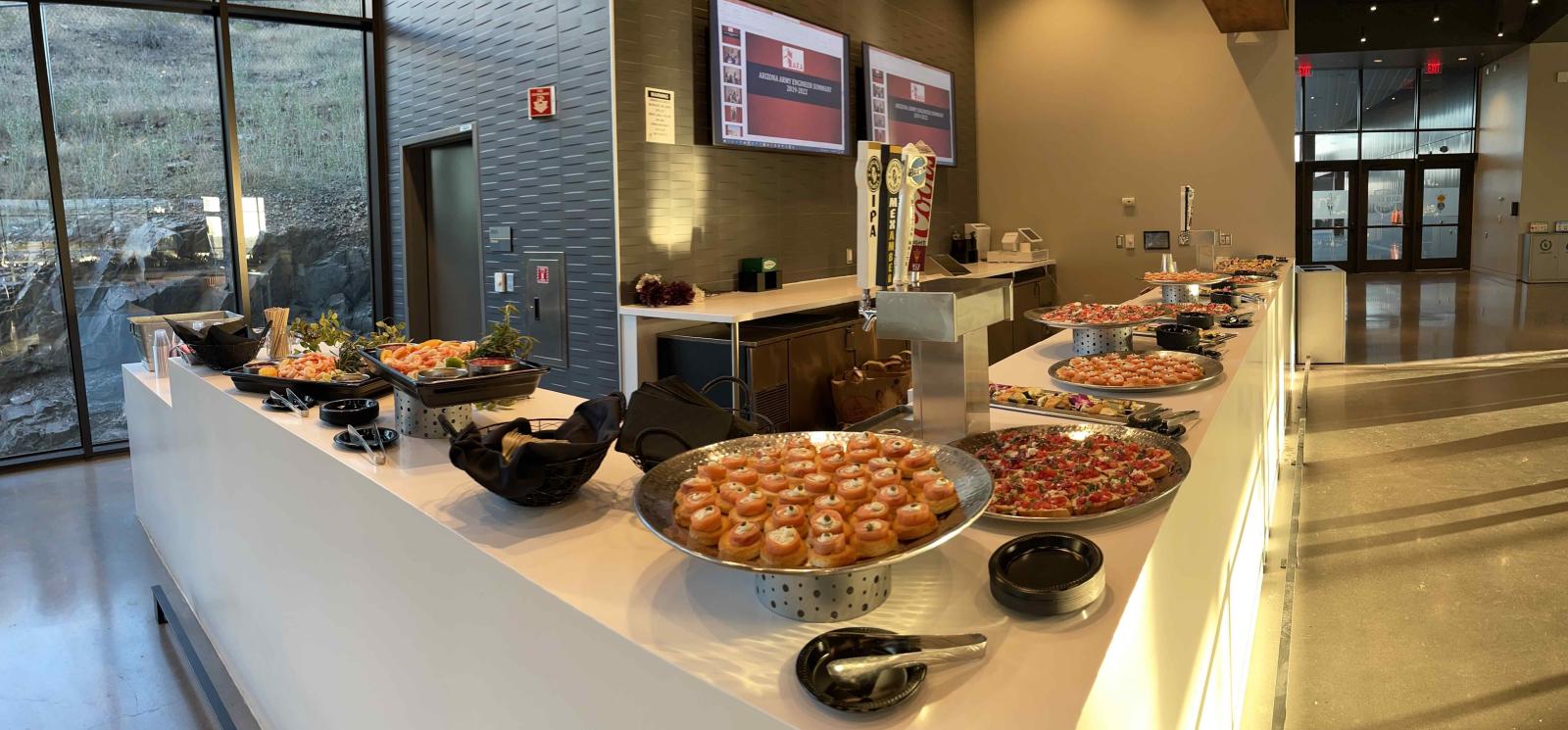 Elegant Lunches
Audio and video support
Reception food and drink
Catering
Sodexo is the exclusive in-house stadium caterer with services that can scale to accommodate any size and type of event. From morning breakfast buffets and freshly brewed coffee to a casual feast and elegant hors d'oeuvres, Sodexo offers fresh and contemporary menus that are made to impress all guests. On-site kitchen and adjacent serving pantries keep food hot and fresh until served. Sodexo is committed to customizing menus for any occasion, and they always offer fresh ingredients, creative preparations, elegant presentation, and thoughtful service.
View sample menus and place catering orders at flavoursasu.catertrax.com.
Wi-Fi & Technology Services
Sun Devil Stadium offers high-speed wireless internet throughout for visitors, guests and students free of charge. The 365 Community Union team is ready to assist in coordinating basic audio and visual displays throughout the stadium. For professional sound and music services, our event planning team can connect you with preferred local vendors.
Audio / Visual Support
Preferred partner Sound Image can offer the full suite of audio/visual tools and resources. AV specialists can help you show presentations, videos and other media and help you tap into audio and video display systems around the stadium. Our events team can also put you in touch with additional local resources for more complex sound, music and video services.
Equipment & Staging
Our team can help you design a setup for your event, whether large or small, simple or grand. Our event planning team will assist by connecting you to preferred local vendors to stage the event of your dreams, whether that be a casino night, corporate holiday party, elegant wedding or beyond.
Parking
We offer convenient parking adjacent to the stadium, arena with ample space for your guests. We will work with ASU Parking and Transit services to coordinate reserved spaces, making it convenient for you and your guests. Please note that on business days, the lot is used for university parking unless arrangements have been made for your event.
Security
Private rental events are required to maintain event security to ensure the safety of their event guests and the venue.
Rental Details
Check out our new Rental Guide to learn more:
365 Community Union Rental Guide
Interested in requesting a venue for your event?
Fill out our new Rental Inquiry Form: