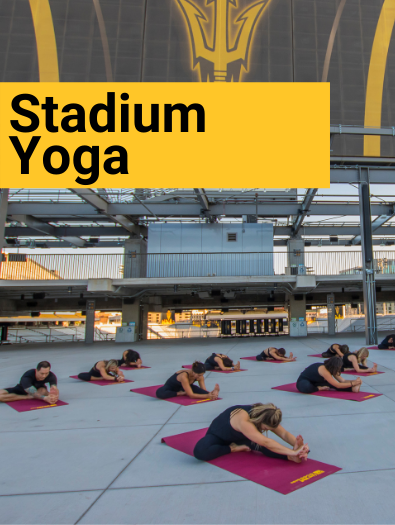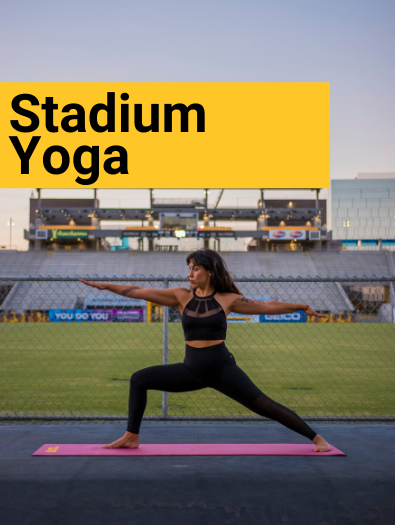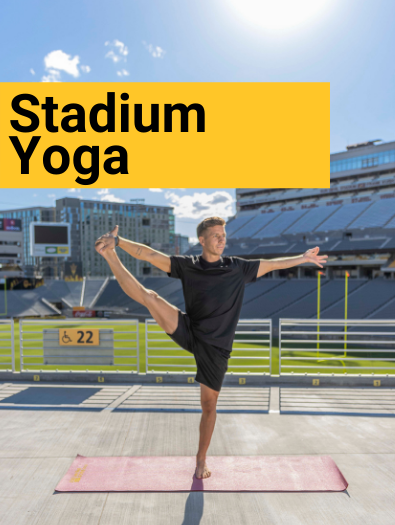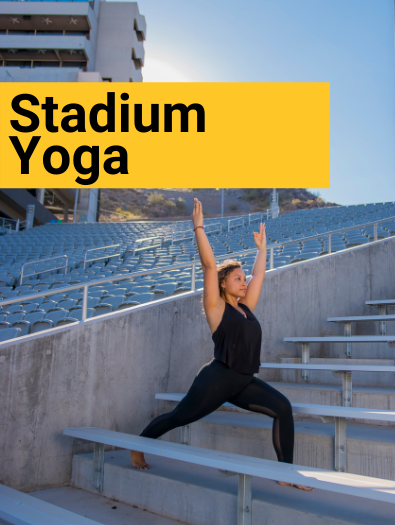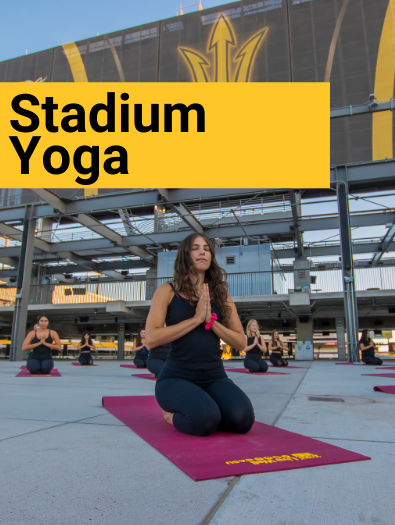 Stadium Yoga - Spring 2022 Series
Free yoga 2x a week at Sun Devil Stadium!*
Tuesday afternoons at 6 p.m.
Coca-Cola Sun Deck (outdoors)
Saturday mornings at 9:30 a.m.
San Tan Ford Club (indoors)
+ Virtual Broadcast
Event Information
What is stadium Yoga?
ASU 365 Community Union presents free 1-hour yoga classes led by a rotating cast of local instructors.
Classes are open to the public and all-levels are invited to practice, whether you are a beginner or expert.
We recommend bringing your own yoga mat, water and a towel.
Virtual classes will broadcast as a live Zoom webinar on Saturdays only.
Click here to register online.