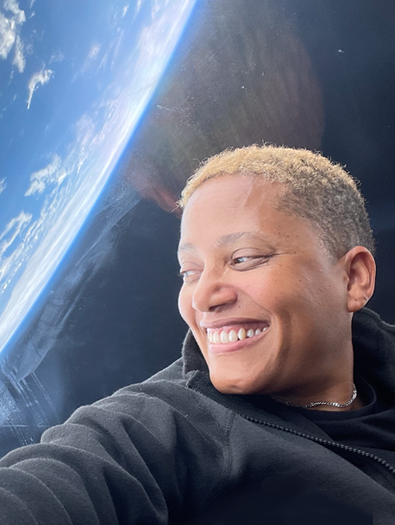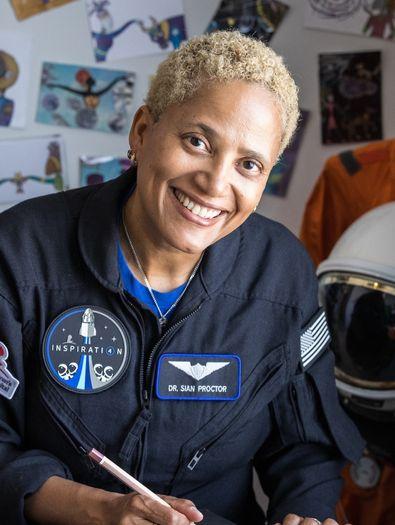 Sun Devil Stadium
#AimHigher with #Space2Inspire for Black History Month
Join Arizona State University, ASU 365 Community Union, SPACE for a Better World and Space2inspire to witness the unveiling of a giant Black History Month inspired art mosaic on the field of Sun Devil Stadium that will be photographed from a satellite in outer space!
This weekend during Black History Month will feature special events that honor and recognize two notable ASU graduates: Ed Dwight, the first Black American astronaut candidate and Sian Proctor, SpaceX astronaut, the fourth Black woman in space and the first Black woman Mission Pilot during the first civilian mission to orbit on Inspiration4. 
Representation Matters! Along with the honorees we will have other notable astronauts and speakers as well as artists and experts in their field.
Confirmed participants:
Hayley Arceneaux, SpaceX Astronaut, Medical Officer, Inspiration4
Cady Coleman, NASA Astronaut, ASU Astronaut in Residence
Ed Dwight, Author, sculpture and the first African American astronaut trainee
Nnedi Okorafor, award-winning New York Times Bestselling novelist
Nicole Stott, NASA Astronaut, Aquanaut, Engineer and Artist, 10th woman to conduct a spacewalk
Sara Sabry, First Egyptian astronaut
 
About the Artist: Sian Proctor
Sian Proctor is a geoscientist, explorer, space artist, and astronaut. She is the CEO of Space2inspire And founder of The JEDI Space Foundation. She was the mission pilot for SpaceX Inspiration4, the first all-civilian orbital mission. She is the first African American woman to pilot a spacecraft, the first African American commercial astronaut, and the first African American to paint in space. She is also one of The Explorer's Club 50: Fifty People Changing the World. Her motto is called Space2inspire where she encourages people to use their unique, one-of-a-kind strengths, and passion to inspire those within their reach and beyond. She believes that we need to actively strive for a JEDI Space: a just, equitable, diverse, and inclusive space as we advance human spaceflight.
She uses her afrofuturism space art to encourage conversations about women of color in the space industry. She believes that when we solve for space, we also solve issues on Earth and she promotes the adoption of space technology to issues such as food waste and climate change.
Proctor is a geoscience professor at South Mountain Community College, in Phoenix, Arizona. She is a global leader and ambassador for the Maricopa Community College District.
 
Get involved!
Learn more about student art submissions:
Volunteer to help with the mosaic:
Sponsored by:
Follett Higher Education
Michael Cordova and Pat Quinn
Coca-Cola
ASU Interplanetary Initiative
Honeybee Robotics
Event Information
Weekend Schedule
^Ticketed Event Only
*General Admission Access 
INSPIRE FOREVER FRIDAY (5-10:30 p.m.)
-VIP and Sponsor Cocktail Reception^
-Meet & Greet with Afrofuturism panelists^
-Afrofuturism Moderated Panel Discussion^*
-Movies on the Field screening featuring "Black Panther: Wakanda Forever"*
-Stargazing from the stadium*
SPACE SNAPSHOT SATURDAY (9 a.m.-4 p.m.)
-Volunteer mosaic assembly begins on the football field
-Student "Space Art" Presentation on the jumbotron*
-Space Snapshot (satellite overpass approximately 10:30 a.m.)*
-Celebration of Black History Month panel including poetry reading by Sian Proctor*
-Meet & Greet with Astronaut speaker panel^
-Engaging STEM and STEAM activities on the stadium concourse*
-Astronaut book signing^*
-Blue Origin space capsule^
ASTRONAUT LUNCH SUNDAY (11 a.m.-2 p.m.)
-Art Fundraiser Lunch^
-Moderated astronaut panel about arts and humanities in space^