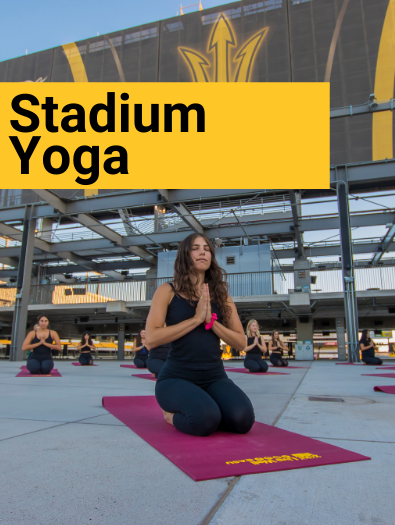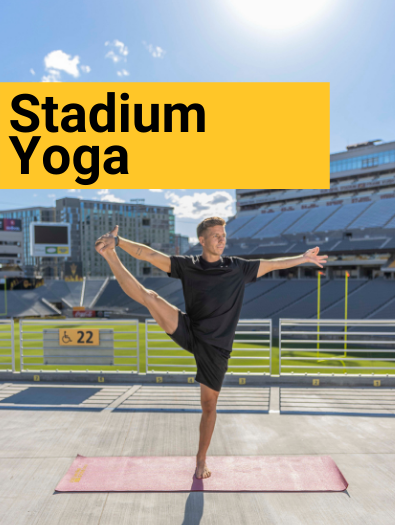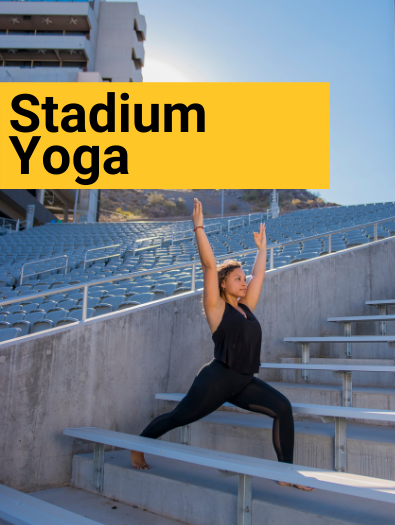 Live Well Stadium Yoga: Fall 2021 Series
Tickets
Registration & instructor details will be available on July 1.
---
Live Well Yoga offers free 1-hour yoga classes led by a rotating cast of local instructors. Classes are open to the public and all-levels are invited to practice, whether you are a beginner or expert. Registration is required for each class, but nothing more is needed to participate. We recommend bringing a yoga mat, water and a towel.

The Fall Series will be led in a hybrid format, and a limited number of in-person spots are available at each class. All Saturday Classes will be simultaneously broadcasted on Zoom. Registered attendees will receive a personalized confirmation email with details on how to participate. Registration will open on July 1. 
Live Well Virtual Yoga is presented by ASU 365 Community Union + Live Well @ ASU.
Event Information
If you or anyone in your party is sick or does not feel well, we ask that you please stay home. The CDC recommends that people in high-risk groups consult with their healthcare provider about attending any large gathering.
If you do choose to attend in person, please keep in mind the CDC recommendations as well as ASU Community of Care health protocols on how to keep yourself and others healthy:
• Everyone must wear a face cover over their nose and mouth while in ASU buildings. Those who are fully vaccinated will not be required to wear face coverings in outdoor spaces, though they are still advisable in crowded outdoor areas and venues and are still required inside ASU building.
• Maintain a minimum of six (6) feet of distance from others.
• Cover your mouth when coughing or sneezing.
• Avoid close contact with people who are sick.
• Avoid touching your eyes, nose, and mouth with unwashed hands.
• Wash your hands often with soap and water for at least 20 seconds. Use an alcohol-based hand sanitizer that contains at least 60% alcohol if soap and water are not available.