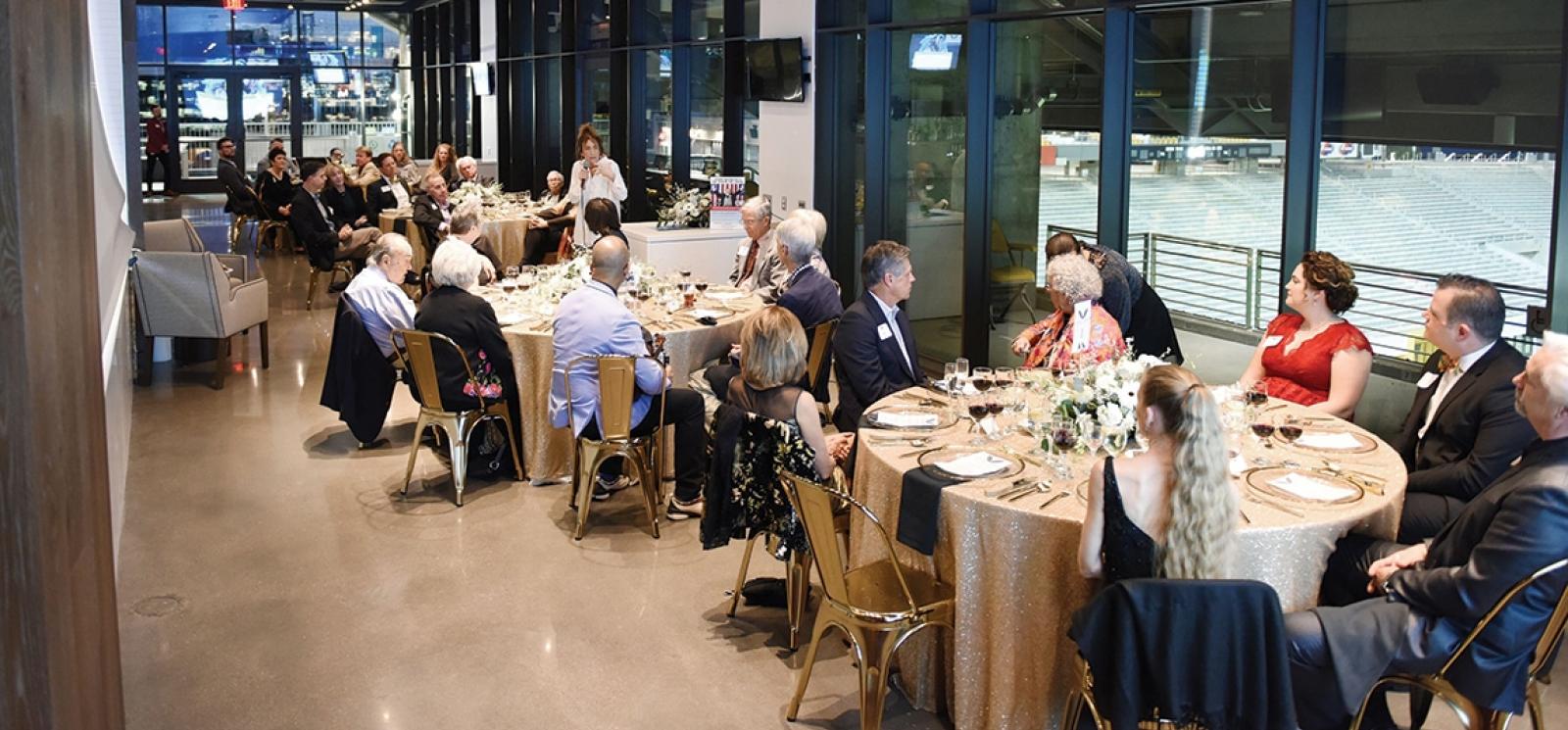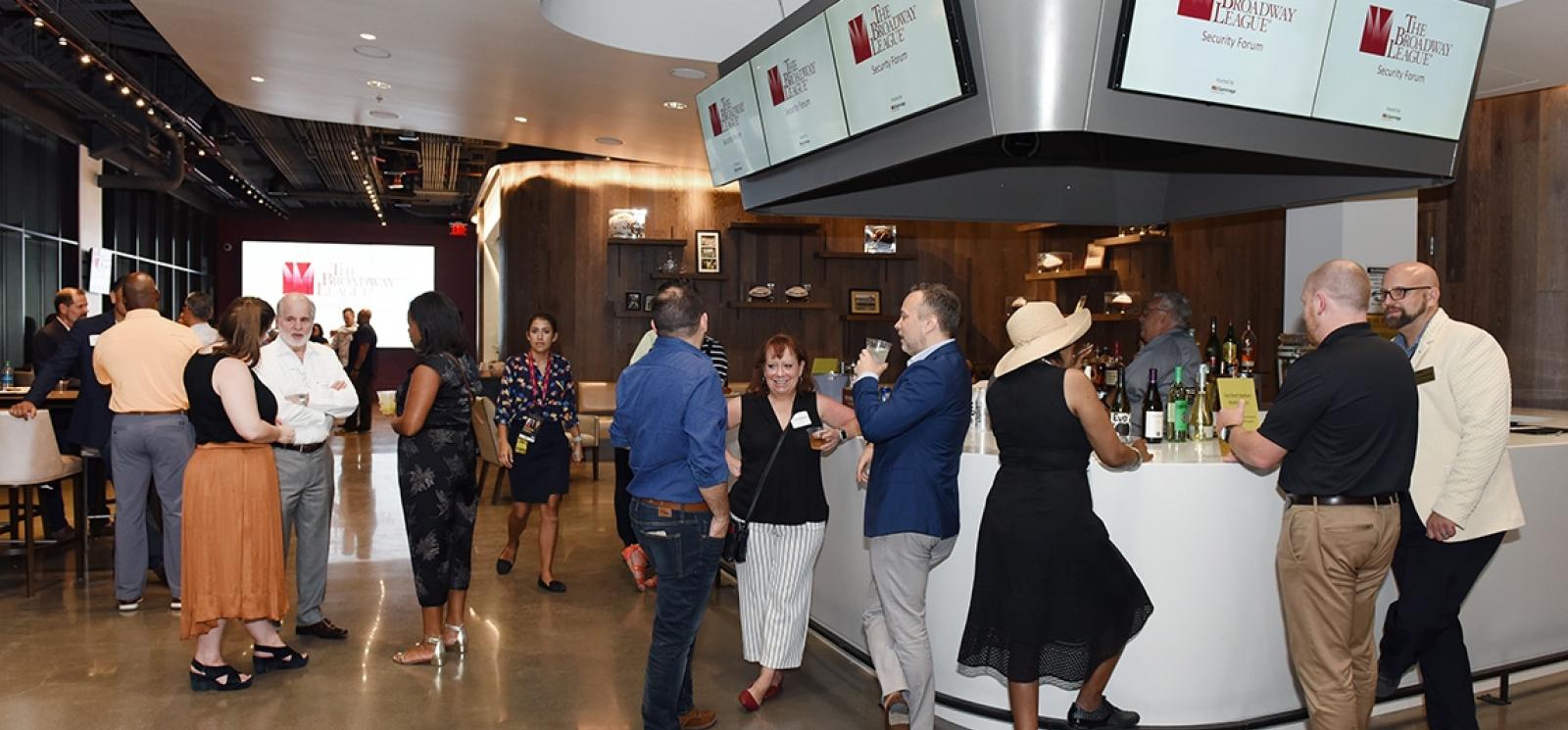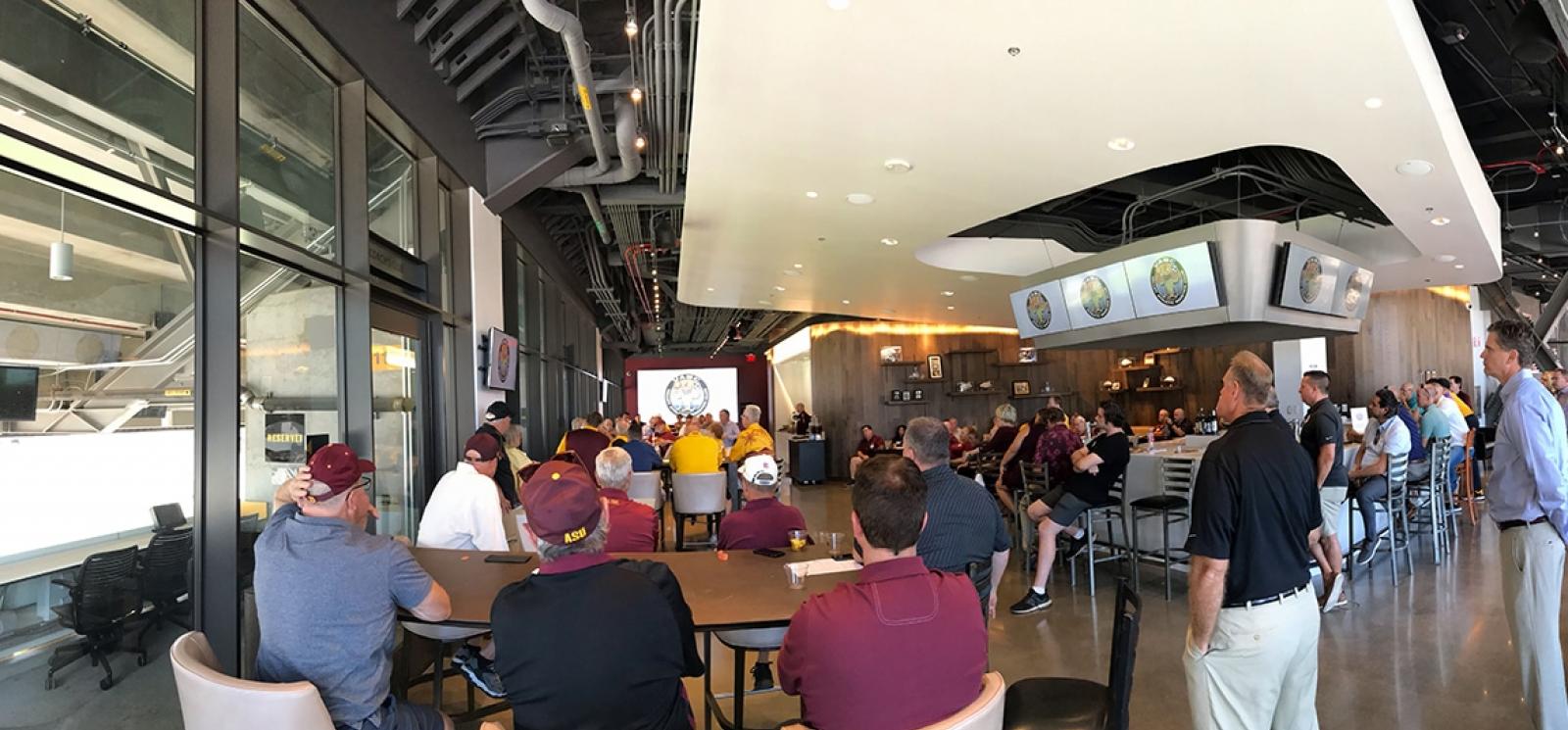 Dinner in Coach's Club
Reception in Coach's Club
Reception in Coach's Club
Coach's Club
The perfect upscale club for die hard Sun Devils, the Coach's Club is located on the west club level. With wrap around bar, built-in catering line, and a signature video wall, the Coach's Club is an exclusive spot for great cocktail receptions or smaller group dinners.
The Coach's Club is decorated with ASU Athletics memorabilia, high-end interior finishes, plenty of comfortable seating and a great view of Frank Kush Field and the Marina Heights area. This lounge space, in combination with the club's patio space, is perfect for a full-day corporate meeting, family function or other celebratory event.
Serve hot meals during your event from the built-in buffet, or hide with retractable screen when not in use. The interior is equipped with flat-panel, high-definition screens for your presentation or video, plus an existing sound system for amplification. Our stadium club spaces have access to the same high level of audio/visual support if needed. Coach's Club conveniently offers private entry and restrooms.
2,800 Square Feet
Capacity up to 225 | Seated lunch and dinner up to 120