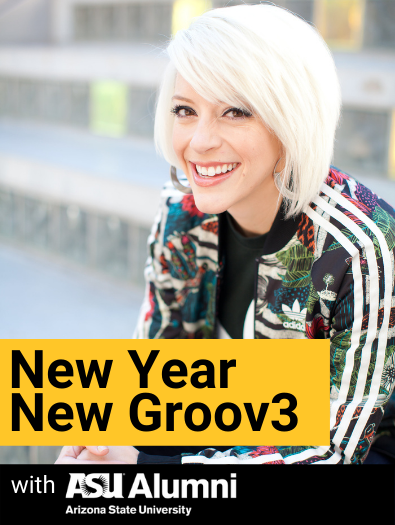 New Year, New Groov3 with ASU Alumni
5, 6, 7, 8, turn, hit, boom, drop! Get ready to channel your inner dancer on as ASU alumni and Groov3 dance instructor, Saza Kent, gets our hearts pumping and bodies moving with a fun dance routine. Whether you're a sideline dancer or a seasoned pro, this routine will be for all levels. This is a Saturday morning workout you won't want to miss!
Event Information
This free event will be held via Zoom. The Zoom link will be sent out prior to the event.