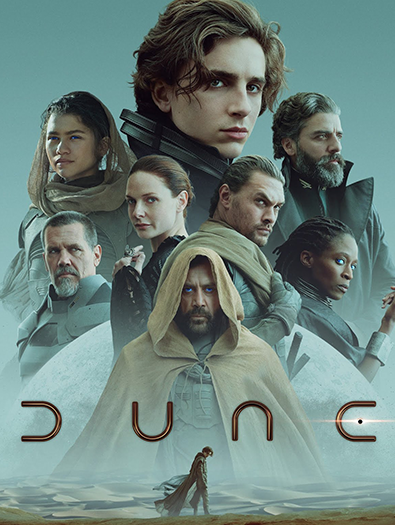 Movie on the Field: Dune
This event has passed. Check out the playlist below to see related videos available for rewatch!
Bring a blanket, sit on the grass field at Sun Devil Stadium and enjoy your favorite films on the big screen under the stars! Events are open to ASU and the public. 
Presented by:



Movie Synopsis:
Oscar nominee Denis Villeneuve ("Arrival," "Blade Runner 2049") directs Warner Bros. Pictures and Legendary Pictures' "Dune," the big-screen adaptation of Frank Herbert's seminal bestselling book.
A mythic and emotionally charged hero's journey, "Dune" tells the story of Paul Atreides (Timothée Chalamet), a brilliant and gifted young man born into a great destiny beyond his understanding, who must travel to the most dangerous planet in the universe to ensure the future of his family and his people. As malevolent forces explode into conflict over the planet's exclusive supply of the most precious resource in existence-a commodity capable of unlocking humanity's greatest potential-only those who can conquer their fear will survive.
Starring: Timothée Chalamet, Rebecca Ferguson, Oscar Isaac, Jason Momoa, Stellan Skarsgård, Josh Brolin, Javier Bardem, and Zendaya
Runtime: 155 minutes