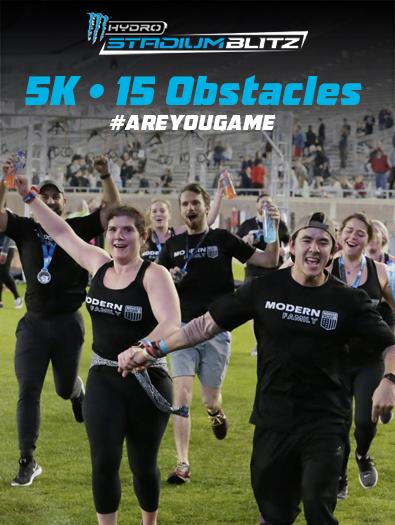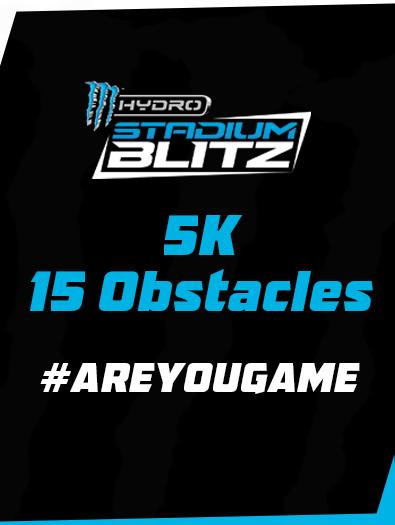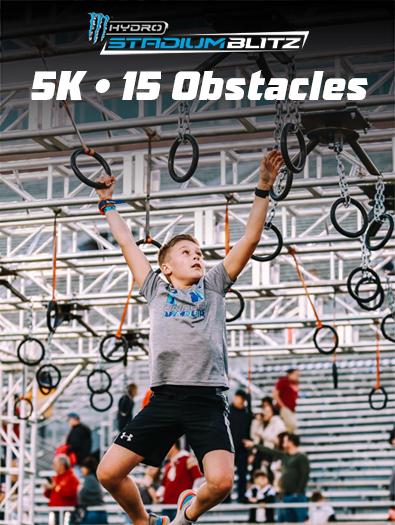 Monster Hydro Stadium Blitz
Tickets
MONSTER HYDRO STADIUM BLITZ IS BACK 
We couldn't wait to share the great news: The Gronkowski Brothers are bringing Monster Hydro Stadium Blitz back to Sun Devil Stadium on February 20, 2021. Sun Devil Fans - get up, get out and blitz through 15 obstacles over 3 miles through your favorite stadium. 
Compete with your friends or against your friends for a chance to qualify for our 2021 National Championship Race at Raymond James Stadium, where registrants will compete to win a CASH PRIZE! 
Don't stop at the Finish Line either. There will be a festival area, an awards ceremony and an epic afterparty. 
Sign up now to save your spot and secure the lowest price! 
ARE YOU GAME?
Event Information
The excitement is REAL, and safety measures are being implemented so you can be just as excited too! Sun Devil Stadium and race organizers are committed to a safe, clean, and socially distant experience for participants and spectators, and will work with local officials to ensure that Monster Hydro Stadium Blitz is in line with local and state health regulations.