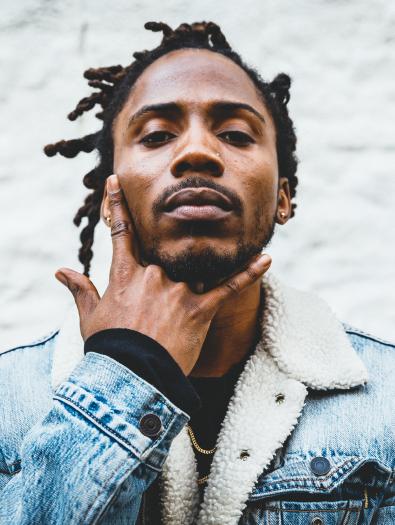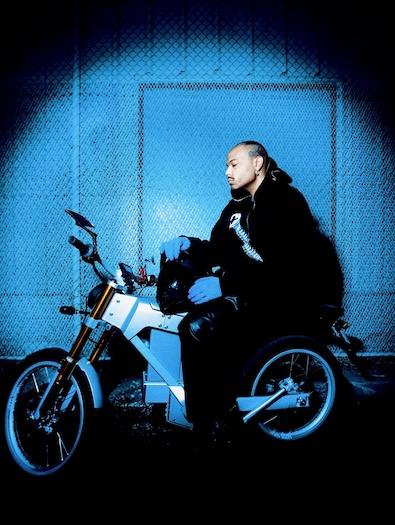 D Smoke with special guest Jean Dawson
Presented by ASU 365 Community Union.
TICKETS ON SALE MONDAY, JUNE 28, 2021.
Daniel​ "D Smoke" ​Farris​ is a refreshing embodiment of raw Los Angeles.
Hailing from Inglewood, California, Smoke personifies the city's potent cultural duality: ​nurtured by the boulevards, and ​natured​ by a family's legacy in Gospel music. Smoke dove fingers-first into classical piano at the age of six, honing his talents in the church, and eventually lending vocals to the late Michael Jackson. Focusing on the creative arts helped him to circumvent the throes of violence present on his doorstep, and propel himself into the classrooms of UCLA. During his matriculation, D Smoke was a beacon of light for his city, becoming a voice for the voiceless, using language, culture, and music as tools to bridge institutionalized gaps and spread the gospel of a united, Los Angeles culture.
During the same years he spent in Westwood, D Smoke gained a unique and immersive industry experience by collaborating across genres with everyone from Usher, Babyface, Mary J Blige, and Jahiem, to Missy Elliot, Timbaland, and The Pussycat Dolls. His hard work garnered an ASCAP ​Song Of The Year ​award.
Throughout the time he spent sharing space with chart-defying legends, D Smoke was simultaneously documenting the challenges his neighborhood faced through his own music.
After college, he taught Spanish at Inglewood High, applying his personal experiences as an alumna and life-long city resident to create a safe space for students to truly express themselves openly.
As of 2019, D Smoke gained global notoriety as champion and undisputed breakout star of Netflix's ​Rhythm + Flow.​ Smoke showcased himself as a raw lyricist, classically-trained musician, and social activist with "something to say" — and nothing left to prove.
The ​Inglewood High ​EP - released on October 24, 2019 - reveals the beauty and frustration of today's Inglewood through the eyes of his former students, while capturing the essence of the city that raised him.
---
Jean Dawson is equal parts musician and visual artist. Half Mexican and half Black, Jean was born in San Diego, CA and raised in Tijuana, MX. He became obsessed with music on his daily five-hour treks across the Mexican / American border to attend school in the US.  
Raised by a single working class Mexican mother, listening to rock and rap alongside the Latin sounds enveloping him, Jean Dawson began recording and performing at the age of 14, inspired by Nirvana, Mike Jones, Beach Fossils, Kanye West, The Smiths, Outkast, N.E.R.D. and 50 Cent alike. Attending college for directorial studies, Jean leaned further into art and exploration in his work, challenging the notions of hyper-masculinity underpinning his Mexican and Black cultures. His 2019 EP 'Bad Sports' discussed these concepts, touching on intimacy, discussing depression and heavily pushing back against social norms. 
An extremely ambitious album for an exquisitely anxious era, Jean's 2020 debut album 'Pixel Bath' pilots listeners to wild and dizzying heights, crafting a sonic dreamscape whose singles, "Bruiseboy," "Power Freaks," "Clear Bones" and "Starface*" have, without exaggeration, already inspired a generation of young artists and musicians. On 'Pixel Bath,' Jean Dawson melds aggression and emotion into a blistering score for our modern era, delivering diabolically catchy hooks with loving care, viciously poignant, cradled in digital melancholy. Each song is awash in guitars and synths, a gut-punch with a digital flourish, while Jean spits euphoric fractals, composed with the intention of creating "soundtrack for a black coming-of-age film that never ends." On 'Pixel Bath,' expect thugged-out punk anthems, love songs and anti-cop ballads, towering, soaring, crashing infernos from the experimental pop titan Jean Dawson.  
Along for the ride are comrades and collaborators like Zach Fogarty, who produced the bulk of the album with Jean, alongside A$AP Rocky, Psymun, Jim-E Stack, Hoskins, 23rd, Lecx Stacy, Blake Slatkin, Gabe Wax, Nick León and many more members of Jean's musical family.  
A lyrical Loki with a Melvins tattoo, flashing a grill with a rosary, while referring to himself as "Black Bjork" or "Bowie with a lil Kobe," Jean represents more than a genreless musical movement. He's a leader of a generation straddling cultures and worlds, without easy categorization or classification. His music serves as a score for the life-and-times of kids like him (us). He's already received critical acclaim from The Needle Drop, NPR, i-D, The Fader, Paper Magazine, Pigeons & Planes, NME, MTV News, Remezcla, Hypebeast, Essence, Nylon, GRAMMY and performed alongside 100gecs, YEEK, Deb Never and many more. 
Event Information
The Coca-Cola Sun Deck is an outdoor music venue located on the north end of Sun Devil Stadium off or E Rio Salado Parkway.
All ages show.
Clear Bag Policy in effect.